IRONGLASS RUSSIAN LENS KIT
PL-MOUNT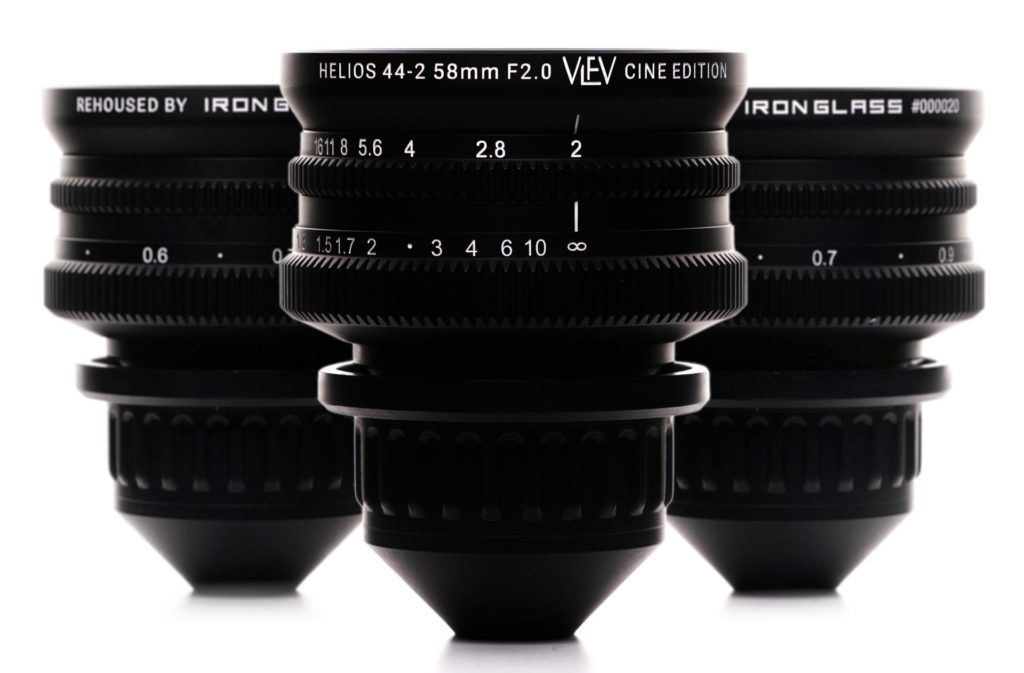 IRONGLASS SOVIET VLFW CINE EDITION
Packed with history of the legendary Soviet Lenses, IRONGLASS rehoused and engineered this set of lenses to production environment grade. 
All you can expect from Cine Lenses (geared rings, focus throw, smooth de-clicked aperture, consistent front sizes etc.
This is the only full set to rent in Germany and among Europe probably one out of ten.
NOTE: The 20mm focal length is pending delivery from IRONGLASS
EUR 240 / DAY
EUR 240 / WEEKEND
EUR 900 / WEEK
A L L  P R I C E S   A R E
SHIPPING AND
INSURANCE
ON REQUEST
All lenses PL mount
Mount convertable to EF
Famous bokeh
Vintage Look
92mm filter thread
95mm front diameter
20mm f/3,5 PL

28mm f/3,5 PL

37mm f/2,8 PL

58mm f/2,0 PL

85mm f/2.0 PL
PL to EF adapter mount
Ironglass Peli Case
Der Mietpreis für das Set beträgt:
EUR 290,00 pro Tag
EUR 1450,00 pro Woche